·
Real men play in the dirt
Well, here's a few with both my Dakota and Ranger.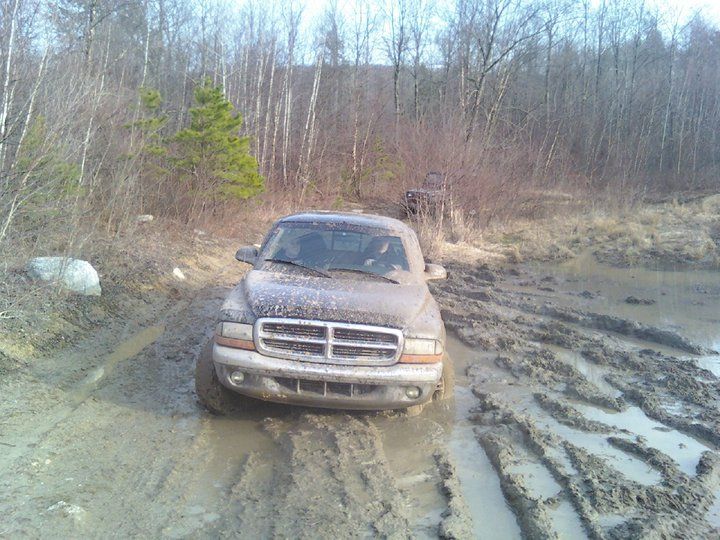 This one I got the transmission support crossmember hung up on rocks. This is the result of trying to get out...
Bald tires.
Too slick to get the ass up over the tree roots, about a foot's worth of a climb.
Now onto the Ranger.
Bald tires, once again.
First day of hunting season. New natural gas pipeline was going in and I drove off of the wooden mats that they put down into two feet of fresh goop.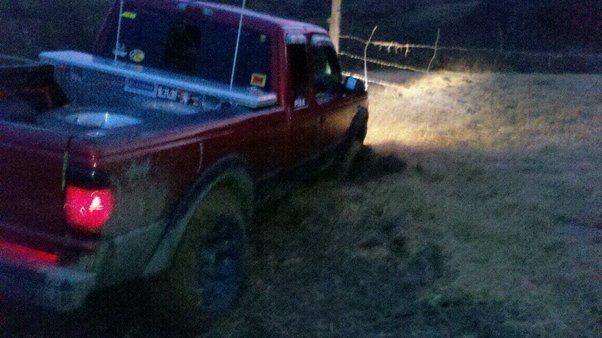 Steered a little too far to the left, fell into some ruts that my buddy with 38s just got done ripping up.