Discussion Starter
•
#1
•
Well, aside from seeing Star Wars 3 times this weekend, I did manage to get some work done on my truck. The weather had been bass ackwards here in Michigan so finding some nice time to take some time and wash my truck was getting hard to do. But I was able to snap some nice pictures of my baby dazzling in the rare Michigan sunlight.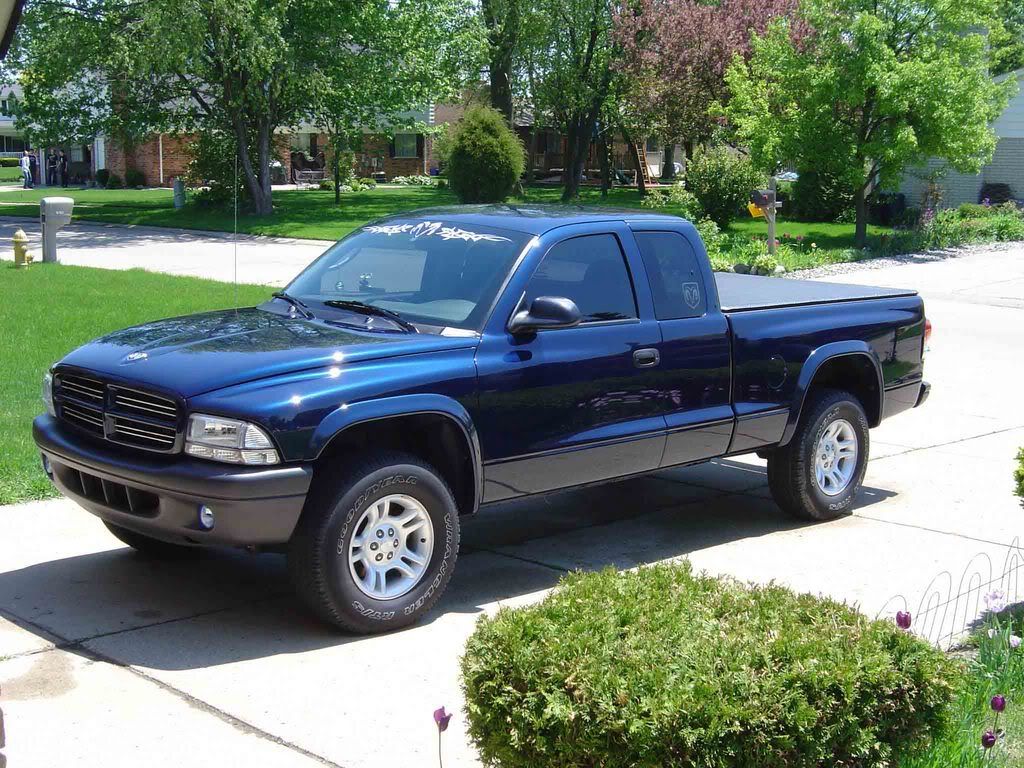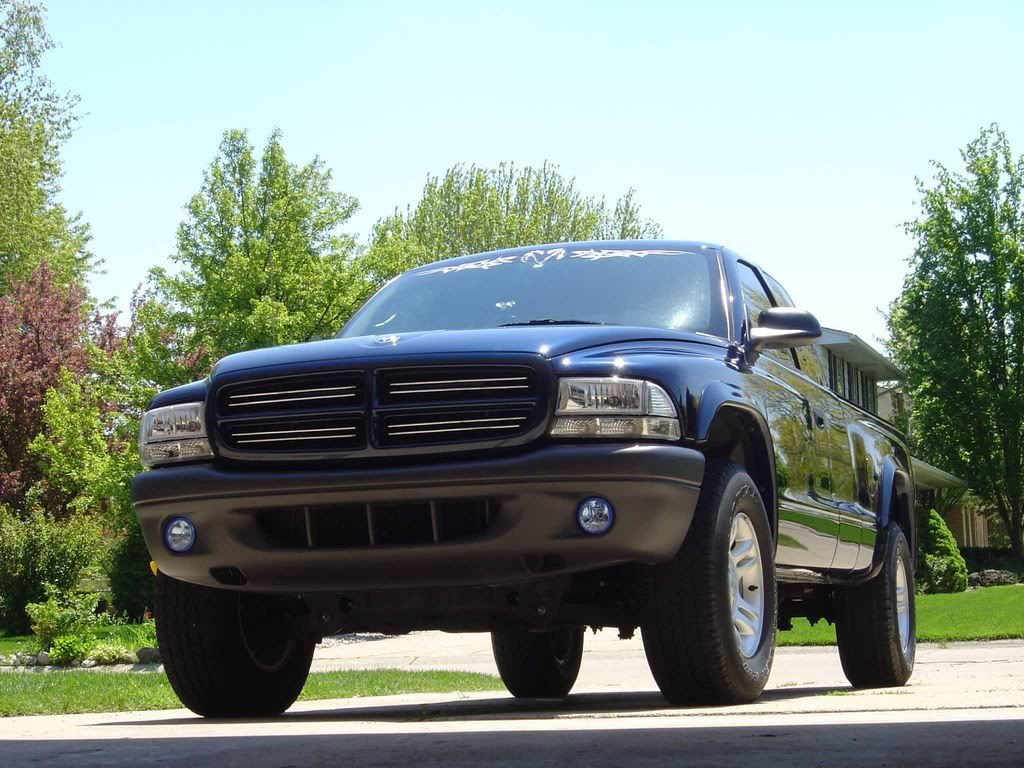 Then, right after lunch.. the FedEX man dropped off something that I've been very hesitant on getting... and finally after purchasing it.. I am very happy with how it turned out.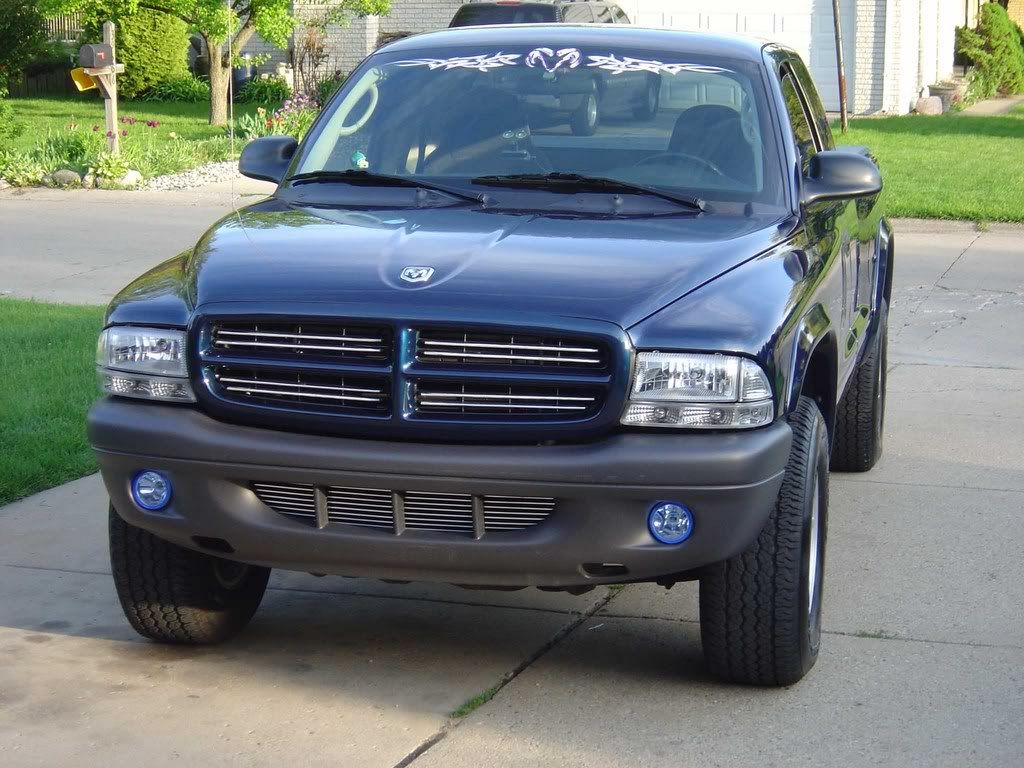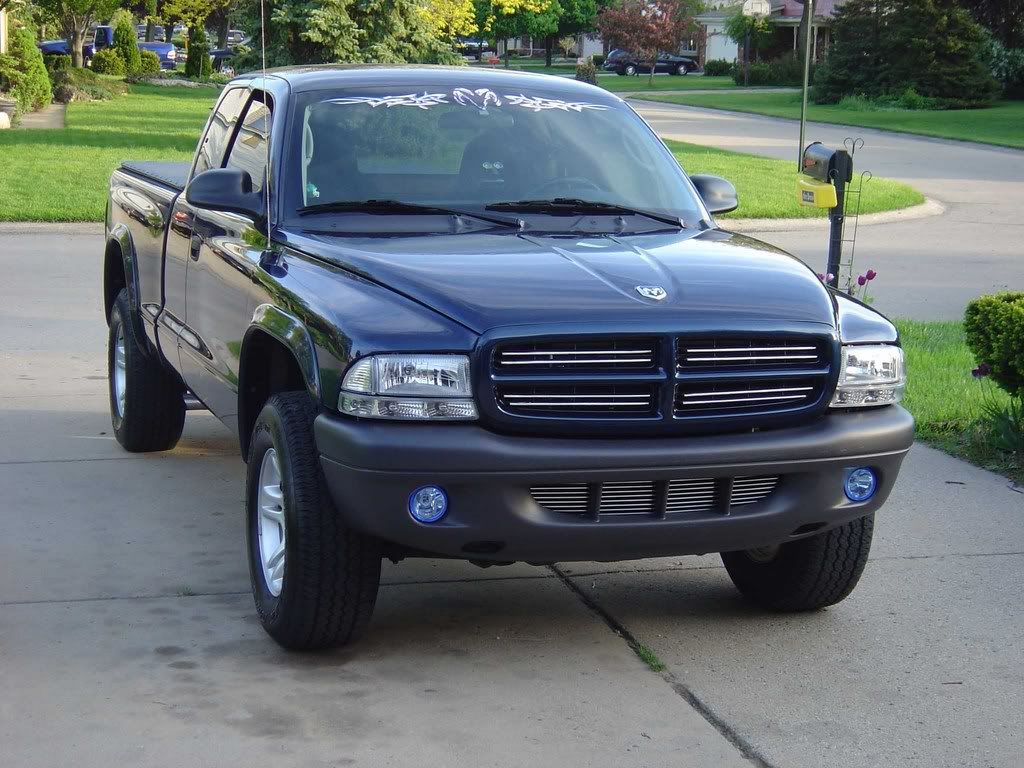 But, as every other Dakota owner has said.. it needed some tweeking to make it work. As did mine...
Ever since last summer when some A--hole decided to start peeling off my Dakota stickers off of my tailgate for me, I have had a debadged truck. But.. I enjoy having some stickers / emblems on the truck. It helps them stand out. so with an idea taken off of Cilrah's truck... I decided to re-badge my truck.
So, I went to the stealership... and got some supplies.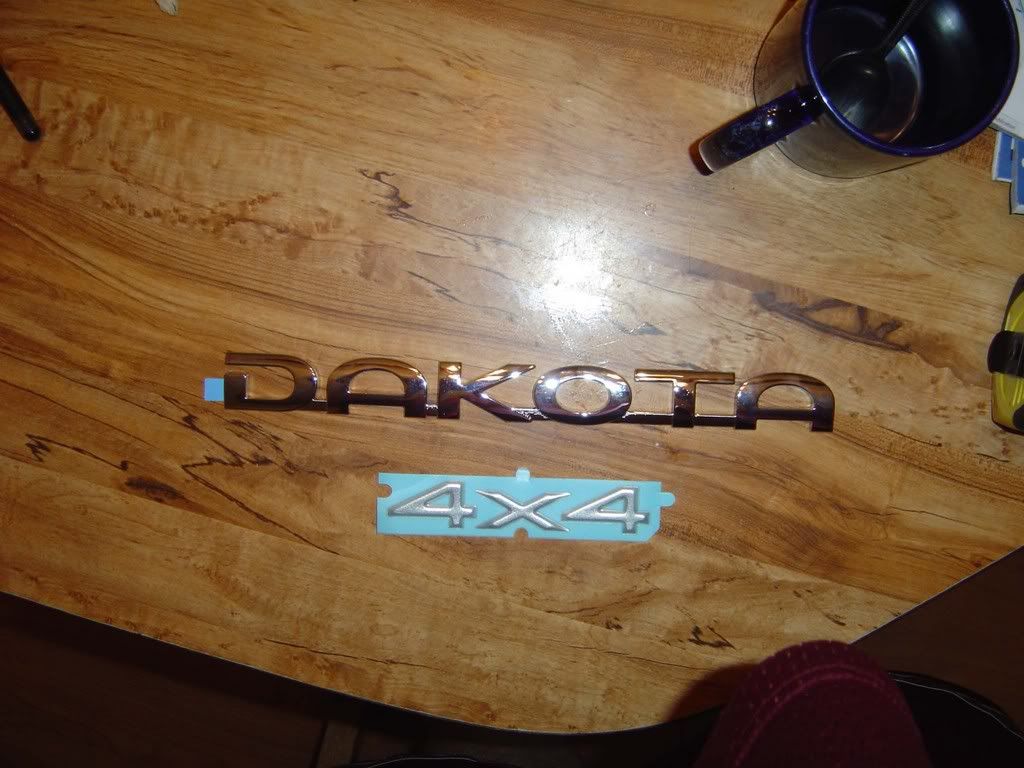 Now, I didn't care for on the 2005 Dak's that they used a runner that connected all the letters of "Dakota" together.. So I got out my trusty dremel, and went to town.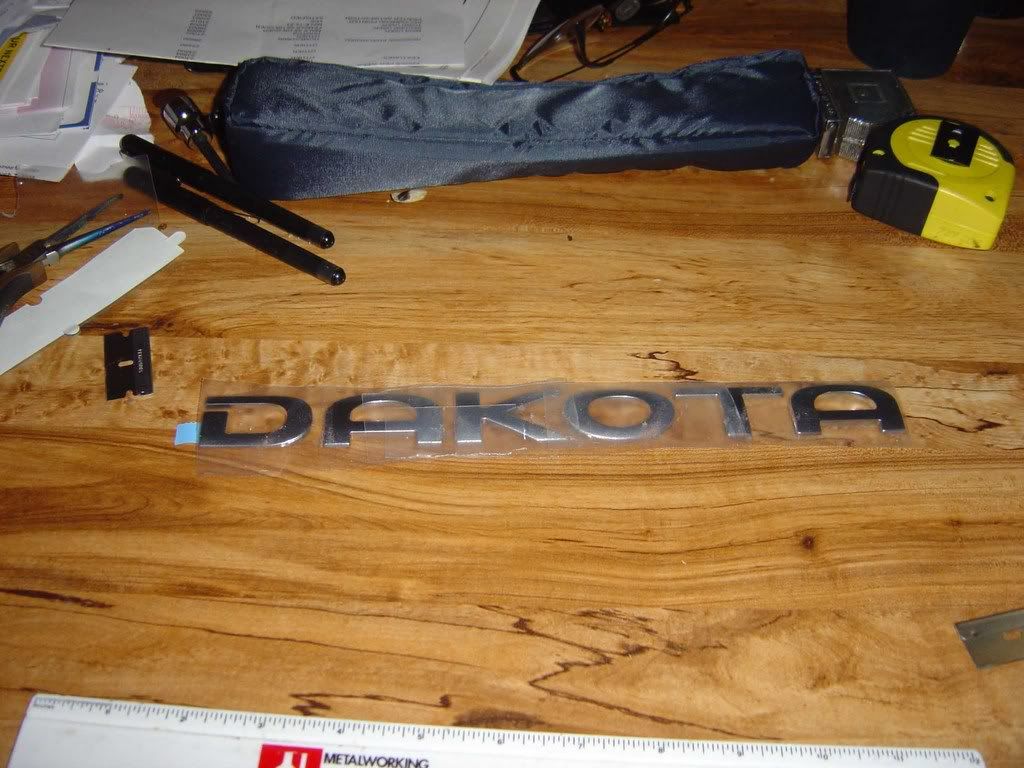 Now.. myself.. I hate being an engineer... because everything has to be perfect.. otherwise it will sit in the back of my mind saying.. "You didn't do this right" I was measuring the spacing, the centering, and even the letter gaps. I don't know whats wrong with me in that aspect... but I soon found a nice offset was a nice look for the new set of emblems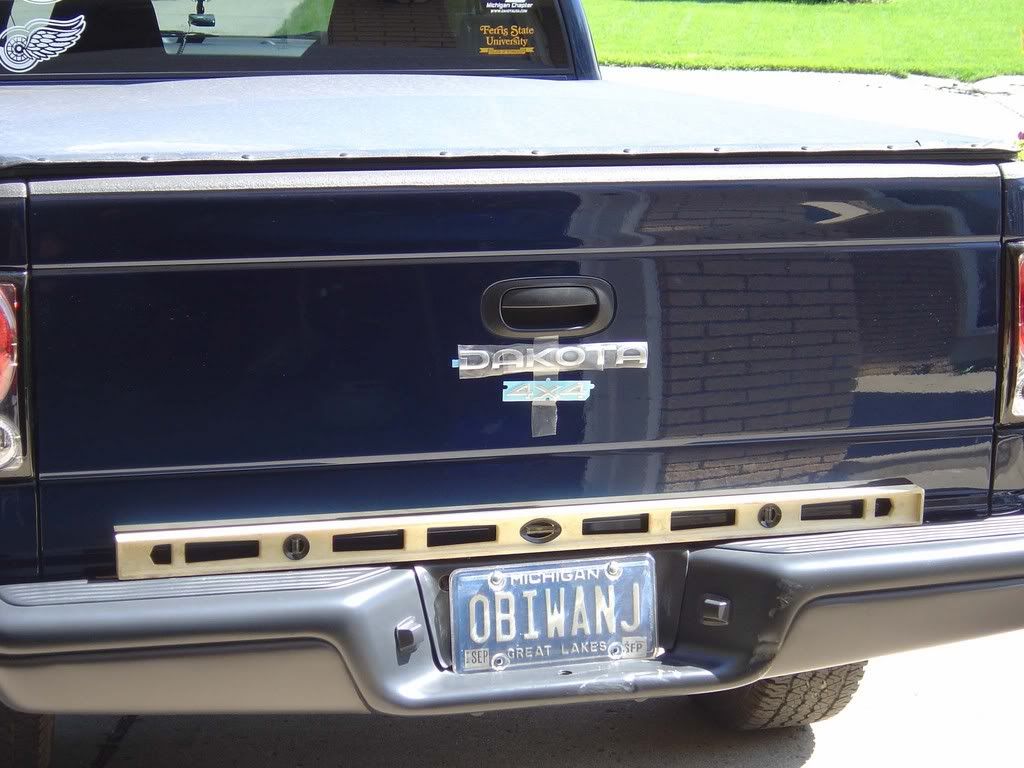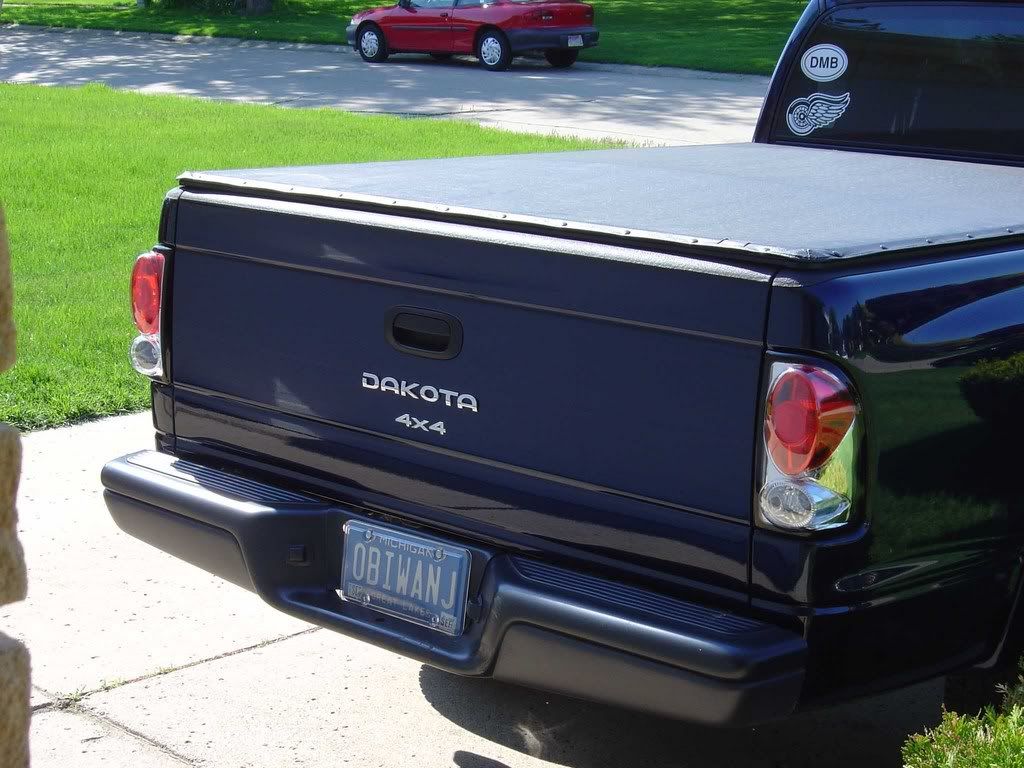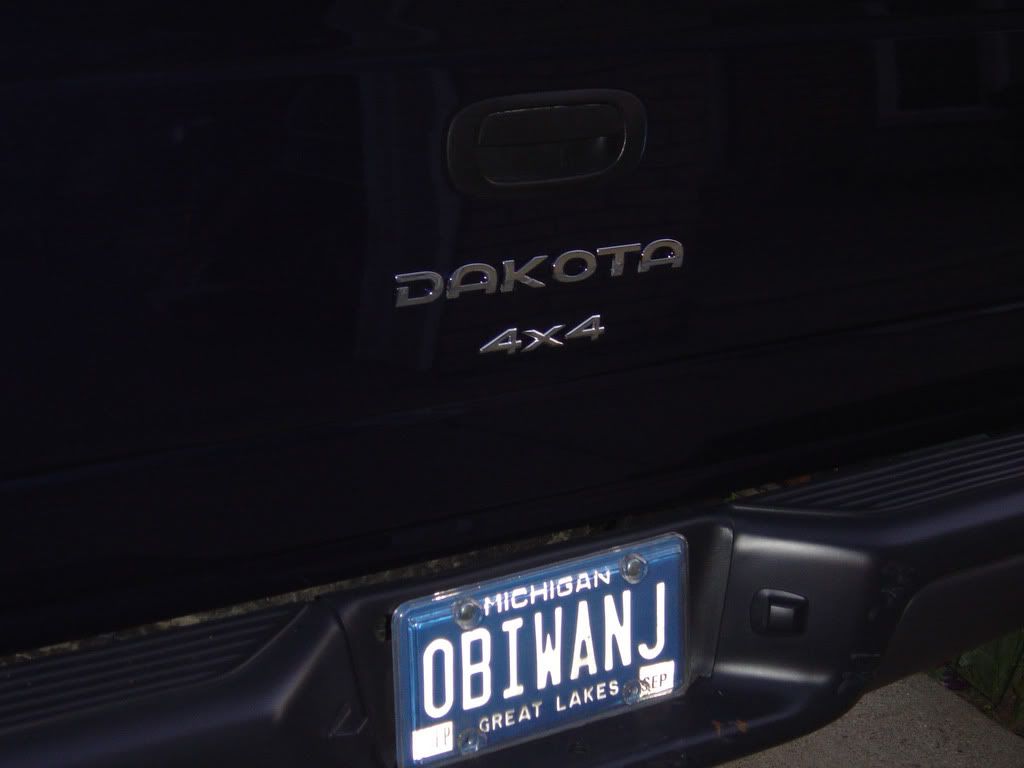 I had finished it right as it was getting too dark to work.. but all the effort into the centering was just right!
So, the weekend was great for me... and I just love the feeling of all the work resulting in being proud of what you drive and having others look in admiration...
Now.. I've got to make a new signature... *sigh*