Discussion Starter
•
#1
•
I've seen some horrible Dremel jobs and I'm sure they have scared off some from doing it themselves. Awhile back I acquired one of these hacked TB's with a bunch of other parts. Sometime afterwards I looked at it and thought how could it have been done better.
The best tool that I found to open up the bore is a two inch flapper wheel. Shaping the radius was done with a combination of a mandrel mounted abrasive and a three inch shaped flapper wheel. The two inch flapper is the perfect diameter for opening the bores and eliminating the step.
Start by removing the throttle shaft. You can achieve a taper by working tool up and down taking a few extra strokes near the top. Be careful and do not allow the tool to go below the holes for the throttle shaft.
The radius is somewhat more difficult but I got good results by being creative. I made a simple rotary table of sorts by nailing a short 2x4 to a bench or you can nail it just about anything, kitchen table, patio post, etc. :joke: :jester:
This is where a friend would come in handy but I managed to do it by myself. Fasten the tb to the 2x4 with wood screws with the bore centered over the pivot point (nail.) Take the mandrel mounted abrasive and roughly shape the radius on both bores. After you have done that take the three inch flapper wheel and use a file or grinding wheel with the flapper wheel turning to shape the desired radius on the bottom. Then use the wheel to true up the radius.
The flapper wheels and other abrasives are available in various grits. Since most of the metal was already removed on my project I only used 120 grit to rough and finish the bore. The radius was done with an 80 grit but it took a lot of work to polish out the scratches.
Now I don't usually polish the TB when I machine them because I have seen no measurable difference. Let me just say that there is evidence out there that suggests texture surfaces can actually increase laminar flow. The important thing is have a smooth consistant profile. An irregular surface, even if polished to mirror finish will not flow as well as a smooth uniform 80 grit finish.
On this particular project the surface, the remaining two ears and boss for the airhat screw were ground off using a two inch disk in a right-angle grinder. Just before the final polish the entire TB was bead blasted. If you decide to grind off the boss for the airhat screw you will have to drill and tap it deeper and make an S-bolt. It's a little extra work and achieve little or nothing but it makes for a neater job.
Start- Hacked TB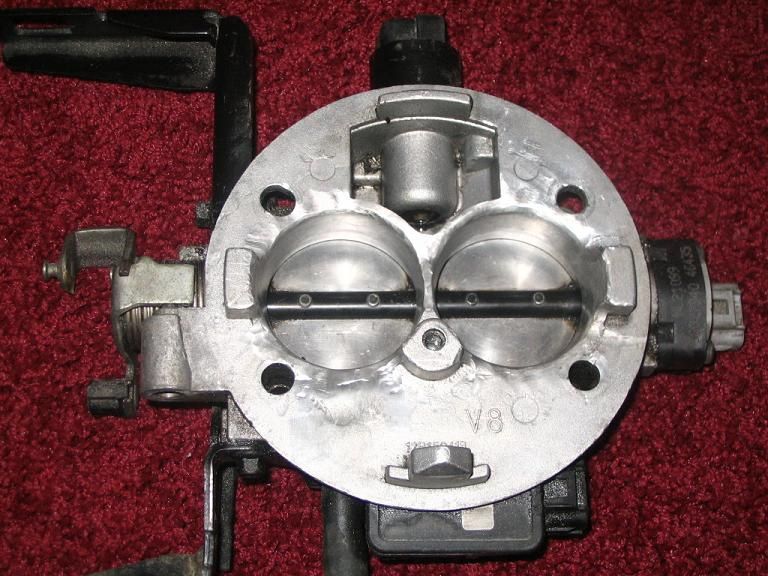 The Tools-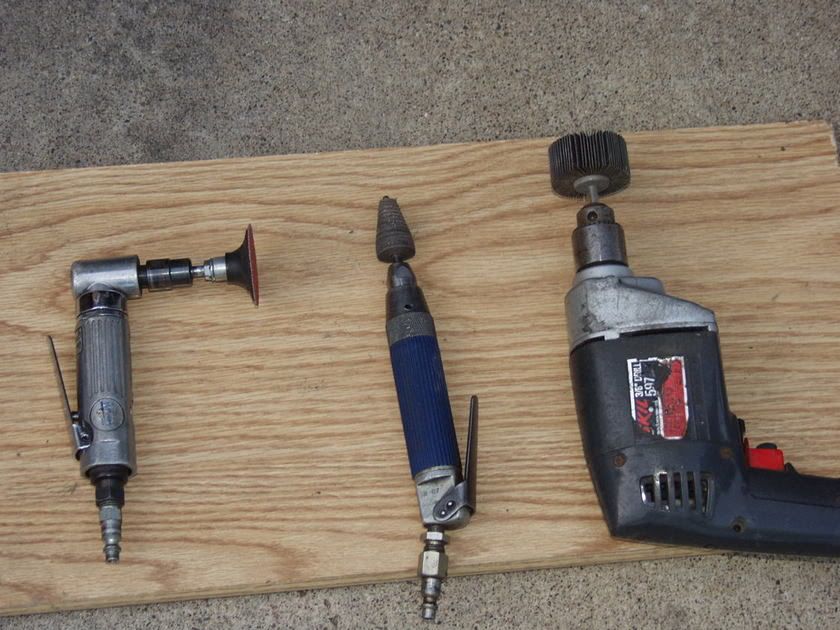 The Process -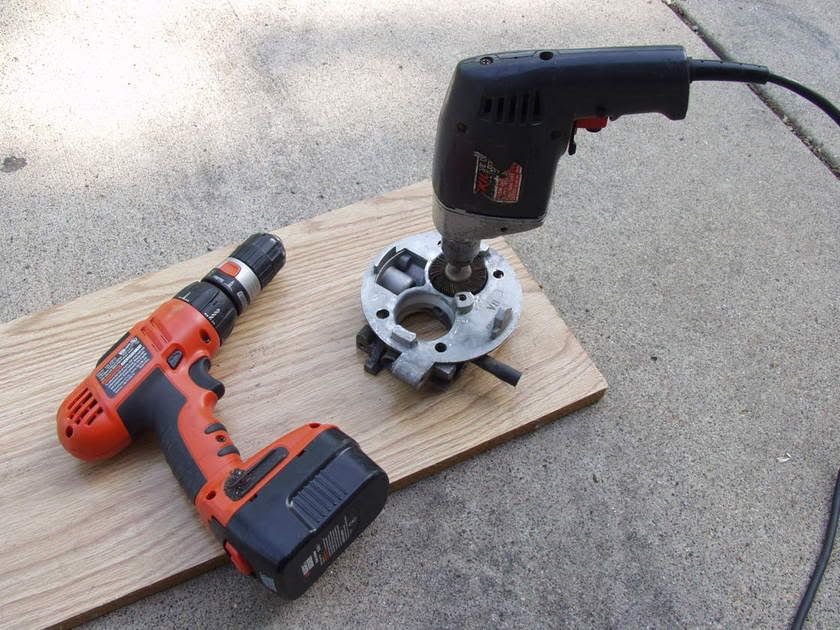 The Finished Product -