Discussion Starter
·
#1
·
I'm building myself a budget system right now, as well as a place to mount my switches, CB, and a scanner later on.
Stuff Going In:
Hifonics BXI610
Hifonics ZXI4410
Phoenix Gold 6.5" Components
RE Audio SE10
Cobra 18WSXTII
New CB Antenna
KnuKonceptz Wiring
I started my Console build today. This will replace the current console, allowing me to mount my CB, Scanner, Switches, and two cupholders on the lower level. The upper level will get a 1" foam pad on top, then the whole thing will get upholstered in either black vinyl or some type of black fabric. The RE Audio will be mounted in a downfiring position in all likelyhood. I can't wait to have bass again.
My answer to a lack of table saw access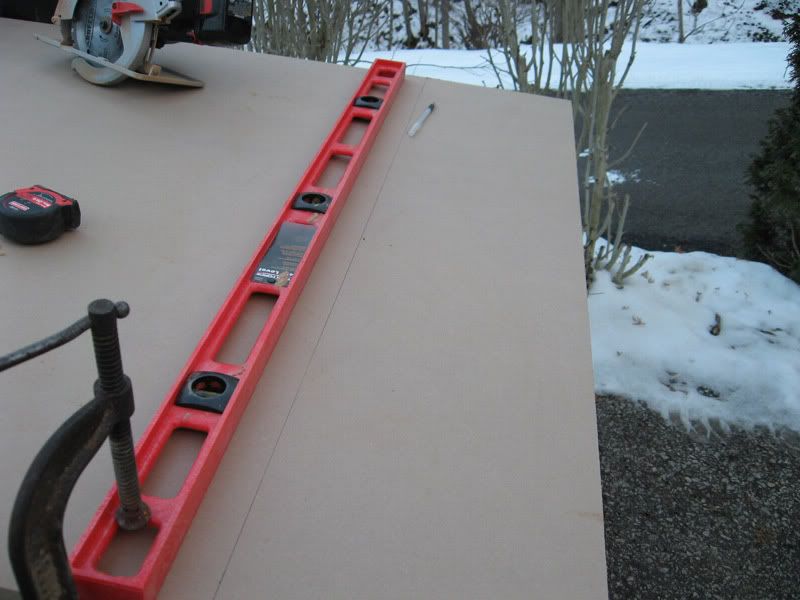 And after a couple hours of cutting, recutting, gluing, and screwing, I ended up with this. The box is 11" wide, 34" long, and 13" tall at the highest point.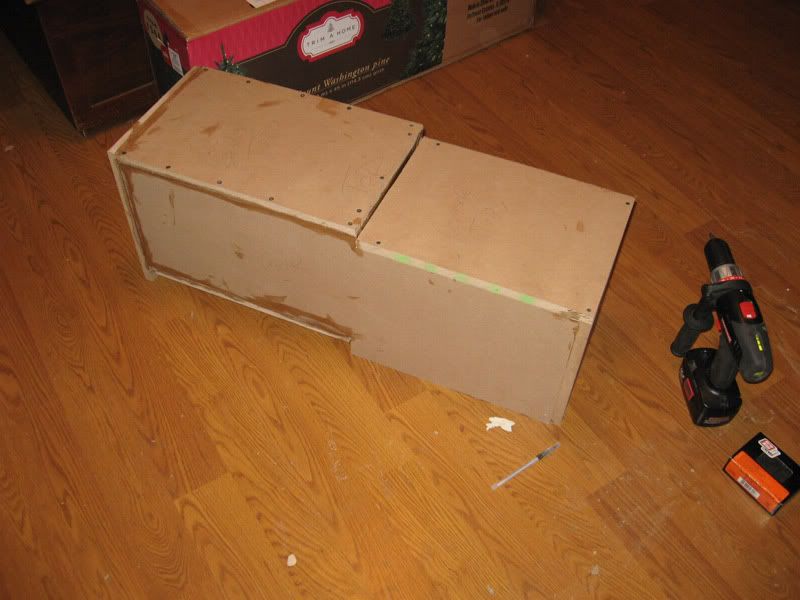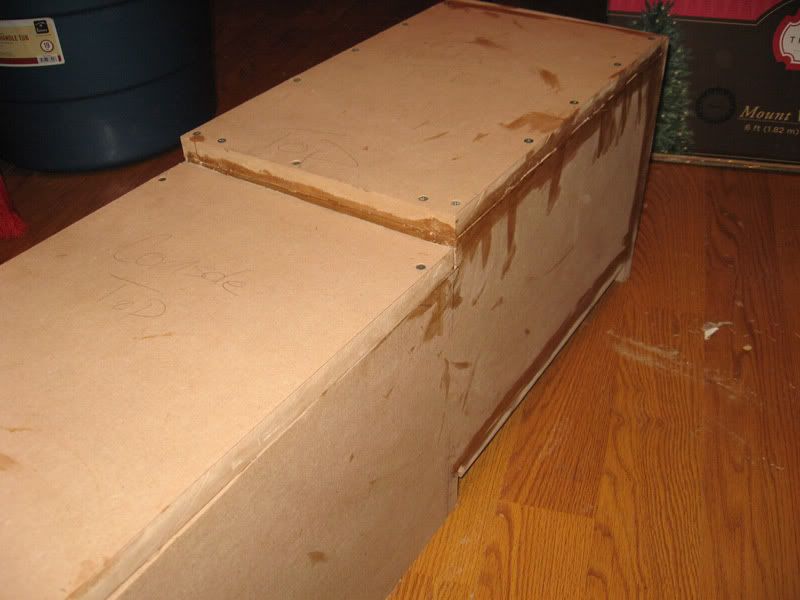 The console isn't absolutely perfect, as my woodworking skills leave something to be desired, but the sub enclosure itself is good and sealed. Now I need to get my sub in and start port tuning.