UPDATE:
Note the sun wasn't directly shining into the lights, but only slightly to the left of the truck.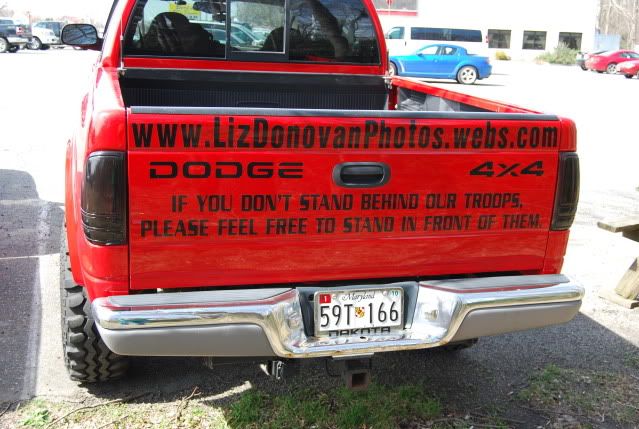 With just the running lights on: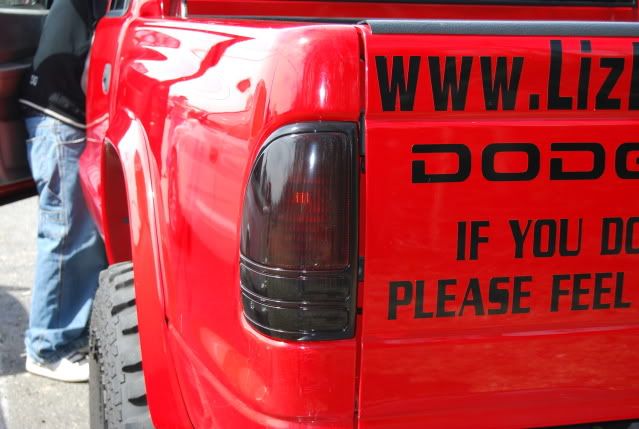 With the brakes applied: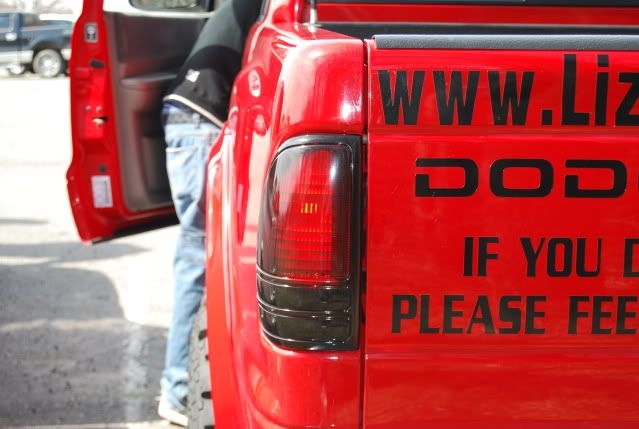 Sorry for the sucky night shots...I still don't know how to use my wifes camera. These are just the running lights on, I had no one to push the brakes for me. Just know that they'll be brighter than this when applied.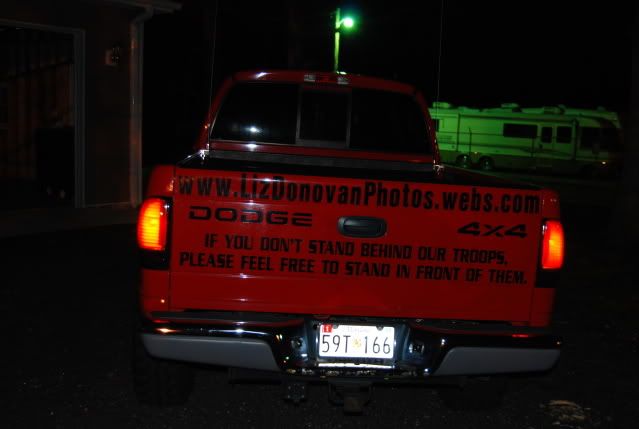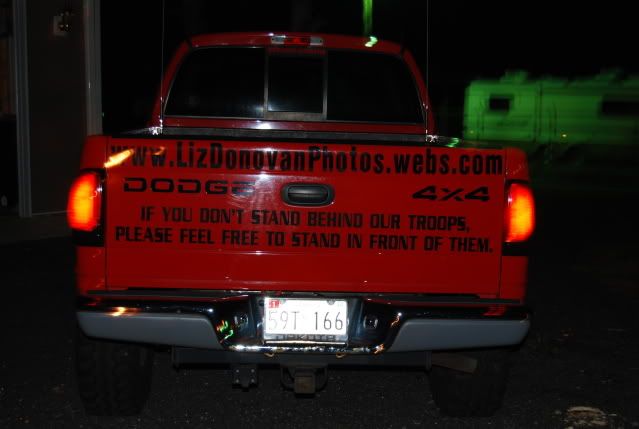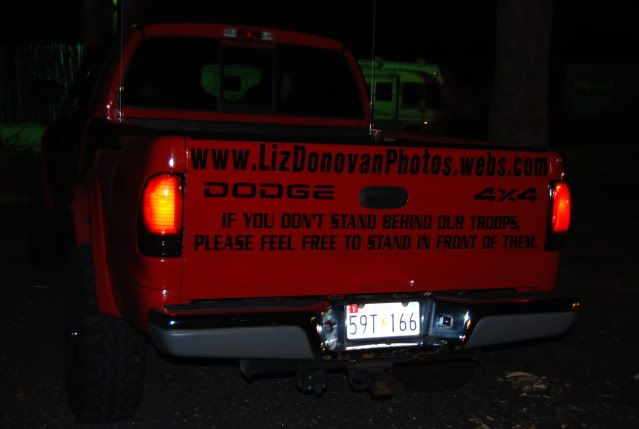 Alright, so I wanted to get my stock taillights tinted and thought about the'ol NiteShade in the can job, but, I didn't want to fuck up my stockers with that crap. To make a long story short, I hooked up with the guy that did Brad's X-Runner, Mike. I contacted him and chatted through emails and a couple of phone calls. He gave me a price I couldn't refuse. After recieving pictures of the final product...I couldn't have been more pleased with the outcome. I told him once I get them back and installed, snap some good pictures of them and post them up, I'd see who else would be interested in getting them done.
As far as price goes, Mike told me that it would be better to get a nice group to want to do this at once.
These prices are for one set of lights (both taillights)
1 member
=
$45
for tinting the whole taillight -
$80
to tape off reverse light -
PLUS
shipping both ways.
10+ members
=
$40
each (less depending on how many) tinting whole taillight -
PLUS
shipping both ways.
How dark or light you want it does not effect the price any. Straight forward price.
Contact info:
Michael Blake
Email:
[email protected]
Phone #: (407)619-8782 Call or Text
A very easy and nice guy to talk with. Please PM me with any specific questions you may have.