2003 Disc brake upgrade/comparison. Pulled this set up off a 2003 Dakota R/T in a junkyard. Paid $372 for everything. So far the front has bolted right on, and the rear should as well since it came off a Dakota R/T and is going onto a Dakota R/T.
Side by side rotor comparison. the slotted/crossdrilled rotor is what I had on my '00.
2000 rotor stacked on top of 2003 rotor.
caliper comparison. single piston 2000 to dual piston 2003
and old slotted/cross drilled rotors behind my wheels(from Ebay)
2003 rotors/calipers behind my wheels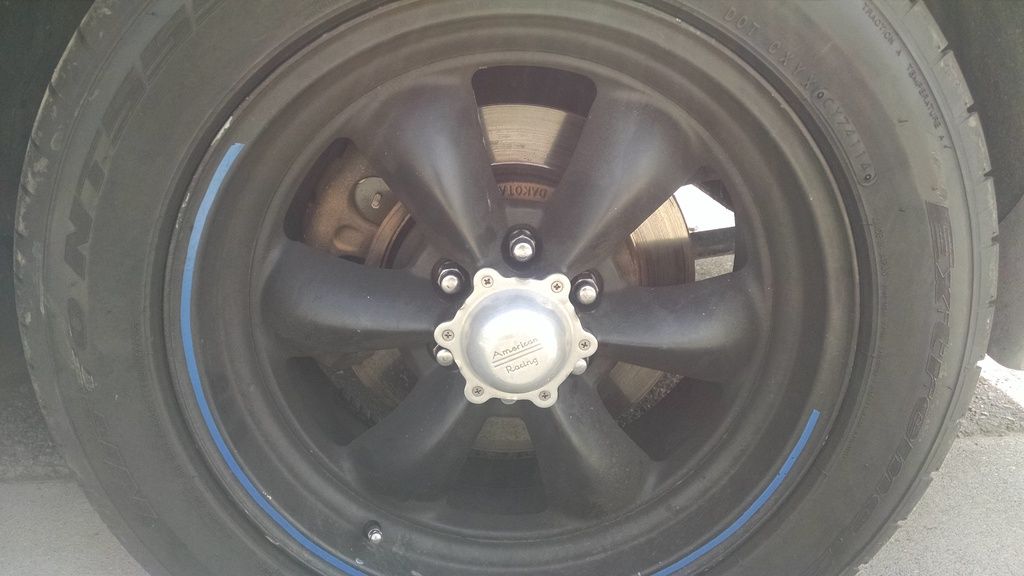 and my 15" wheel with my slicks test fit on the rear axle to check clearance(not installed on truck yet)