·
408,R3,Indy Heads,Twin66s
Discussion Starter
•
#1
•
It looks like the cut off year for Dodge Dakota's was about 2000. 2000 seems to have the new style. Where they went from the pinion yoke out of the axle that has the saddle and straps to the pinion yoke that has the flat flange and bolt on one piece saddle. I looked into this a while back after I got tired of replacing the small center u-joint on my truck since it has a carrier bearing. Having a new single piece driveshaft made is very expensive, so I was wondering about using a big single aluminum one out of the newer trucks. Problem was that I didn't want to change the yoke on my rear since I will be going with a Dana 60 soon anyways. I thought that I had seen a conversion u-joint some time ago, but I got side tracked, replaced the center u-joint and then it got cold out so the truck was parked.
Anyways this weekend a buddy of mine decided to buy Filthy Filburt's 9.25" with 3.92's and a sure grip for his 5.2 swapped quad cab to replace an open 3.55 8.25". Long story short, we get the axle and realize it has the old style pinion yoke and a nice one piece aluminum driveshaft. After about an hour of research, I find a combination u-joint that will do the job. And after some more searching find that Advance Auto sells them and one about a half hour away has one.
So here is the pay off:
If you want/need to do this conversion and you don't want to change your yoke, you can go from the 1330 u-joint with 1.0625" caps and outer locking retainers (new) to the 7290 u-joint with the 1.125" caps and inner locking retainers (old) with a 2-0355 combination u-joint.
Here are the two different ones:
Here is the u-joint you need: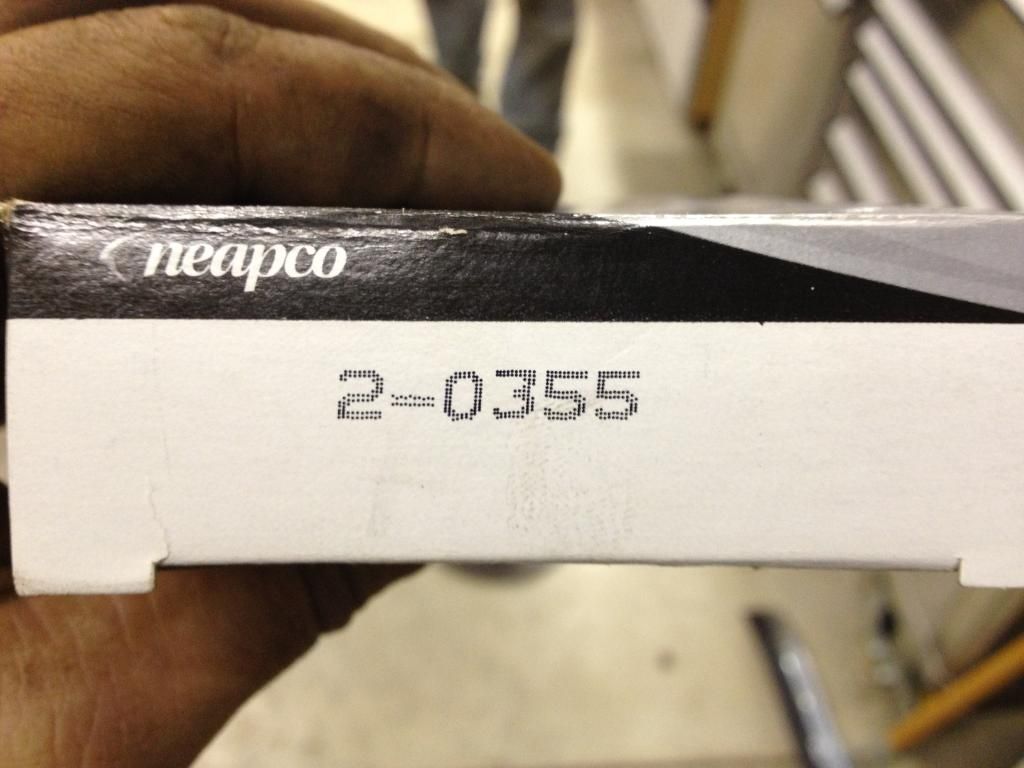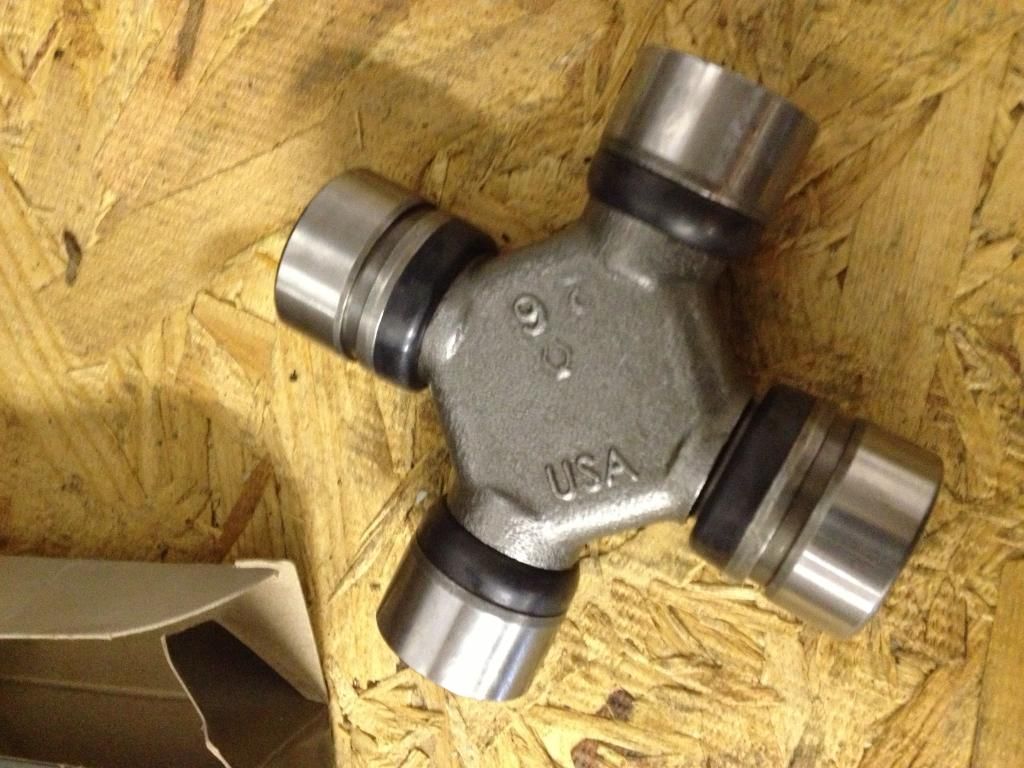 Hope this helps.