Discussion Starter
•
#1
•
Some of you may have seen this already... sorry!!!
So, last summer I had ordered up some Otto Racing gauges, and along with some friend's help... I screwed them up pretty dang well. Well, since that day, I had always wanted to get back into my dash and to fix up the mistakes that I had made.
So, it is my spring break this week... and I finally hit up 2 projects that I wanted to do. Anyone who has seen the inside of my truck knows about my love for the tribal designs... and I want to one day customize the rest of my baby for it.
Well, I decided to tackle the bezel because I had finally gotten all the materials I had needed... and I had alot of spare time today. I picked up some fusion spray paint.. and I went to town...
This is the gauge cluster, after everything is removed... there is some interesting engineering that I won't even want to think about...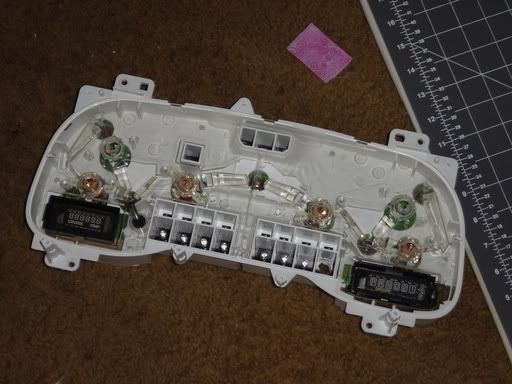 This is my attempt at getting the turn signals and the hi-beam indicator to become blue. I didn't want to bother with getting different bulbs or anything.. and my idea worked... I had taken just a simple plastic cover that was tinted blue.. and just layered it up...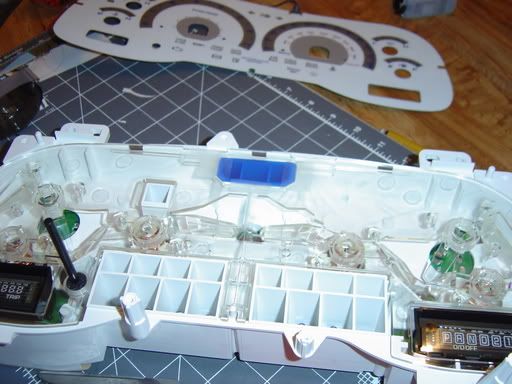 I took the original bezel, and I painted it Navy blue, the closest I could come to my Patriot Blue Dak...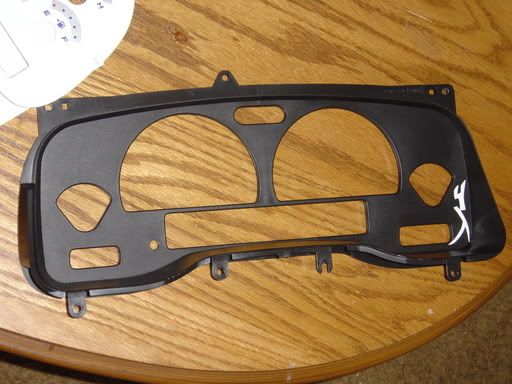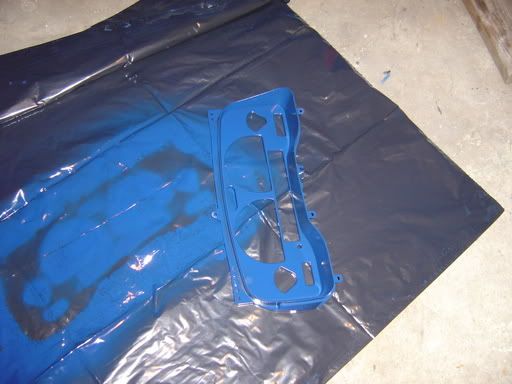 Halfway there...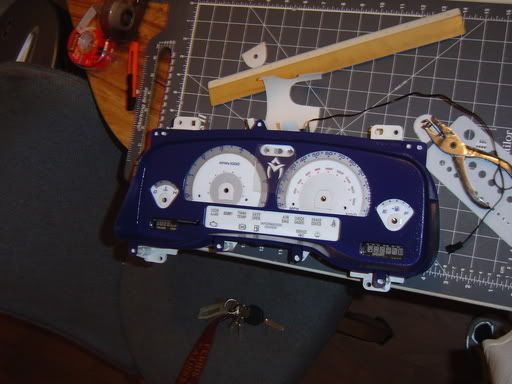 I did that just to spruce up some things... but a local customizing shop gave me some free white vinyl that I used to spruce it up even more. Hence, the tribal designs...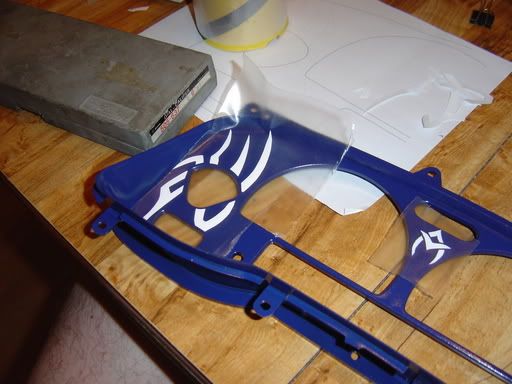 After I went to town.. right before I applied them...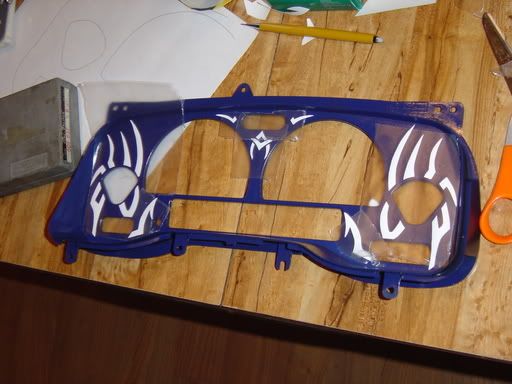 And the finished product before install...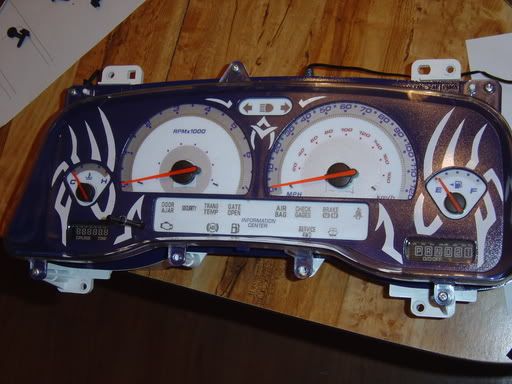 And then finally installed...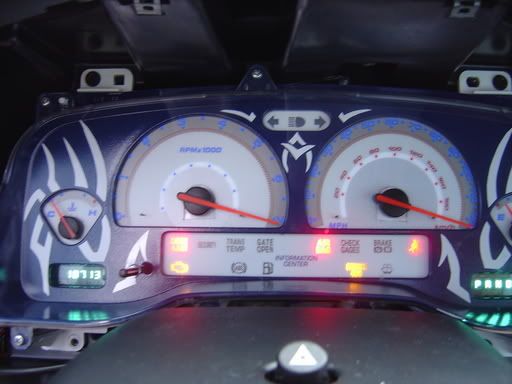 I love it... once again.. I'm a cheap ass... but I like giving my truck the loving touch.
Eh.. hope you guys enjoy the pictures!!