Illustrated version
How to replace upper and lower ball joints on a '99 4x4 Durango.
Ok, everyone keeps asking how to do this and people try to explain but until now there hasn't been a technical article on it. Now there is
This article covers the removal and installation of;
Upper Ball Joints
Lower Ball Joints
Inner Tie Rod
Outer Tie Rod End
Shock Absorbers
Tools you will need;
Jack / Jackstand
Lug Wrench
Side Cutters/Pliers
1 1/4 Socket
18mm Socket
5/8 Wrench
1/2" Wrench
12" Crescent Wrench
Snap Ring Pliers
Angle Grinder - Grinding Wheel
Large Hammer/Small Mallet
Ball Joint Press
1 Large Washer - 3 Very Large Washers/Bushings
Step 1. - Jack and support vehicle, remove tire. (make sure and jack the vehicle up another few inches further than is required to remove the tire because you'll need that room to operate the press later)
Step 2. - Remove 1 1/4" Castle nut holding rotor/caliper assembly.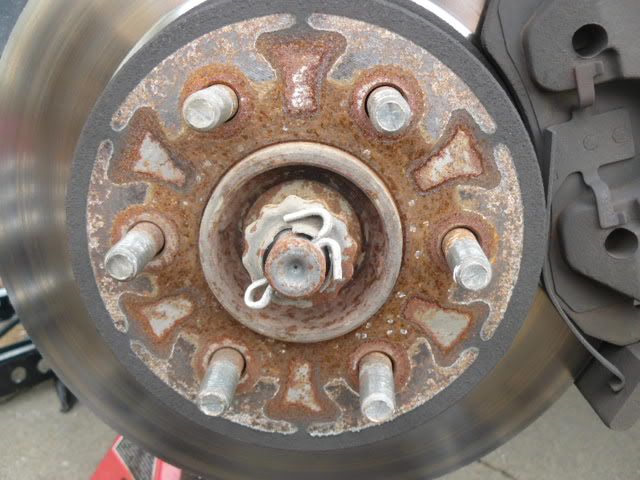 Step 3. - Remove the Castle nuts off of the upper and lower ball joints and grind the three (3) rivets off of the top of the upper ball joint. These can be ground down to flush and then beat out with a punch and a hammer.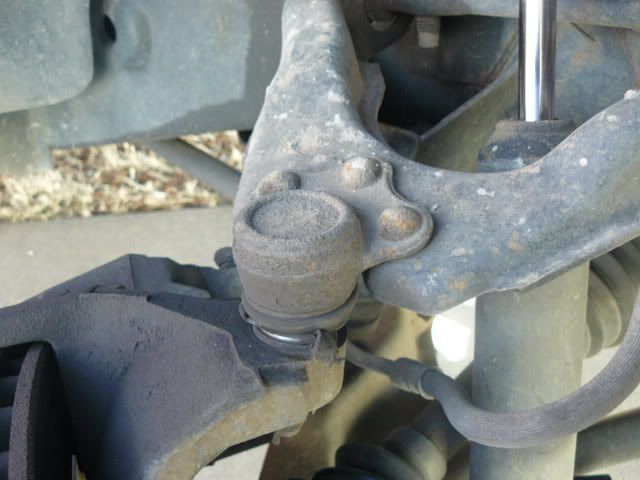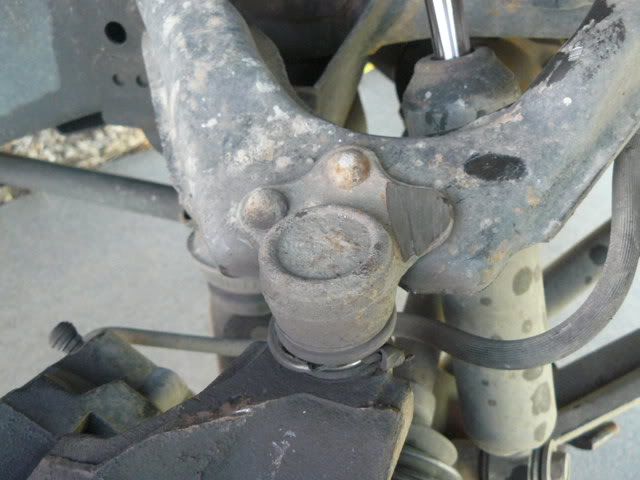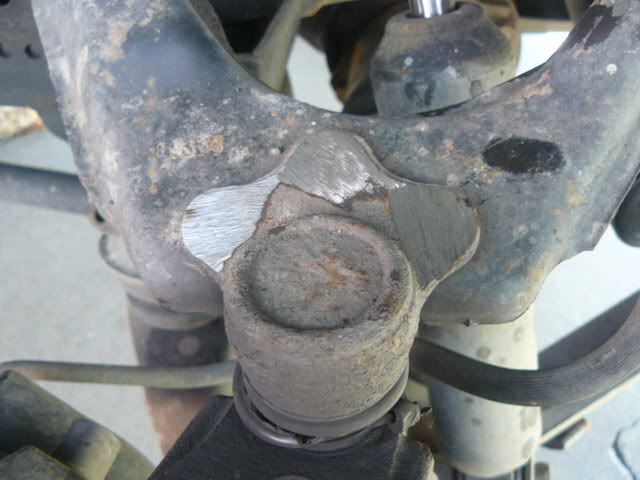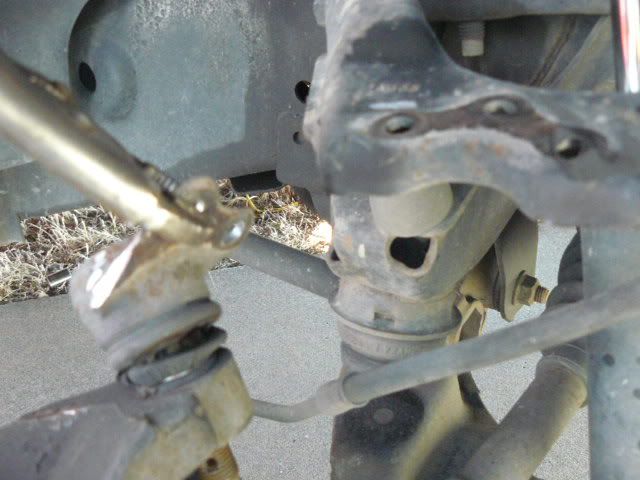 Step 4. - Remove Castle nut on tie rod end and remove inner tie rod with the crescent wrench.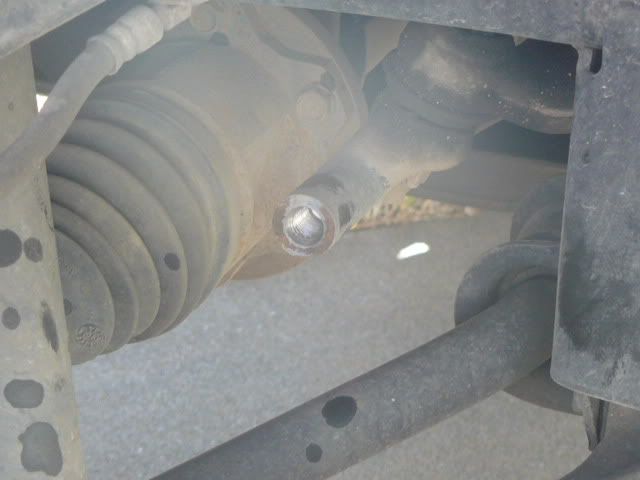 Step 5. - Remove Shock Absorber with the 5/8" Wrench (bottom bolt) and 1/2" Wrench (top nut).
Step 6. - Remove rotor/caliper assembly (usually by hitting the top of it with a mallet) and set it to the side. Move the axle out of the way and tie it up.