Removing Panels and storage compartment
Using a flat screw driver i carefullty popped out the centre panel which was being held on by metal inserts
Once you have that off you will have one screw (phillips) at the top for each corner panel. and the rest just pops off (be carefull). the bottom trim panel near the bumper comes off also using a T-30 torx and a T-15 torx. Side panels have 2 screws each (phillips) that you also take off.
Now the storage
You will take the flat screw driver and pop these 2 caps (one on each side) from the floor and there are 2 bolts (7/8 socket) to take out with an extension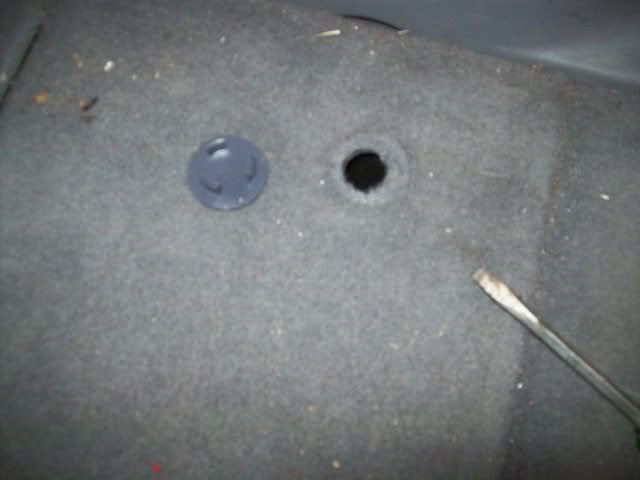 Open the compartment and there is one bolt (10mm) to remove
then in font of the compartment on the outside behind the middle seats are two more 10mm bolts that need to be removed.
Now the panels and storage is removed