Started out the build today since I have to make room for the roll bar. I am trying to keep it as light as possible so I am only doing the box part as a complete top. I will have an upholstery shop make a 1/4 face plate and top that is wrapped in leather to match the back seat and front seats, and that will also fit around the roll bar and hide all the welds. I am thinking of either putting the Amp in the middle or the right. Leaning toward the right with some embroidery in the middle. Thinking of just a big R/T in the middle. I am just going to run two wood bars across to mount the amp thus allowing it to cool and reduce weight. I thought of putting a fire extinguisher behind the driver side but I am just going to mount it to the bar behind me.
If anyone wants some of these templates let me know and I can trace them for you. I am going to fiberglass the bottom of the sub box. But first I have to tape everything off and them put some foil down so that it comes right back up. Did it in a CRX back in 96 and it came out really well and it sounded good. This box is 13Hx15Wx(average 6-7)D giving me a volume of about .70. Perfect for my JL W1v2-4.
Feel free to comment give advise or tell me it sucks, haha.
Dynamat across the back, did not go overkill, just to make it sound right.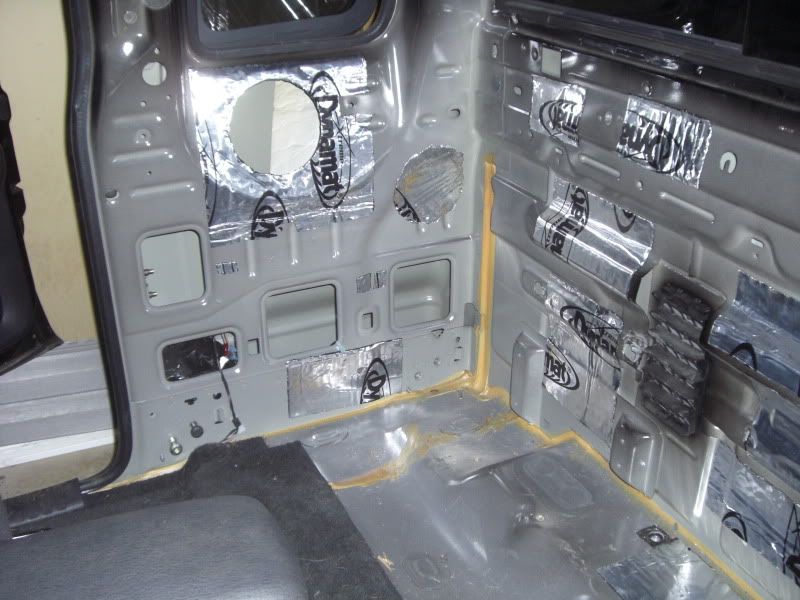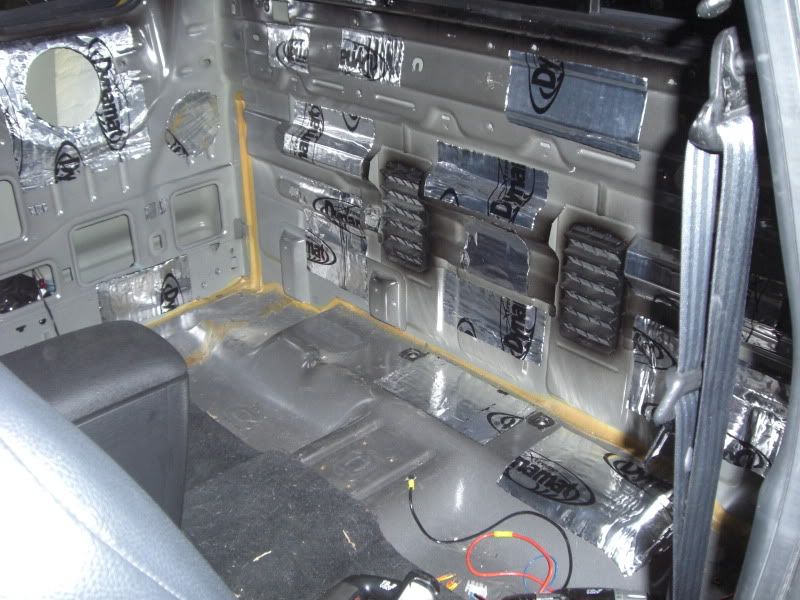 Had Home depot cut the boards to the right sizes for most part, used a jig saw for most everything else.
Guide to cut the edge straight.