Cleaning Out Garage - The Stuff Has Got To Go!!
I have various parts that listed below. If you don't like a price pm me with an offer and I might take it. I except Paypal.
[email protected]
. Buyer pays Paypal fees add 3% to the purchase price. Thanks. Some items are Pick-Up only. The items that say shipped are to the lower 48 states. May meet within reason. Let me know if you have any questions. Need to sell some stuff to get a HO Alternator. Damn those things are expensive.
James
360z air intake with 4" aluminum plenum from Jegs. Powdercoated blue and black. Great intake. Upgraded to Supercharger.
$140 + shipping
4 Factory dodge wheels 15x8. Local Pick-up.
$220
Aluminum Pedals.
$20 Shipped
Tailgate Bezels.
$5 Bucks Each Shipped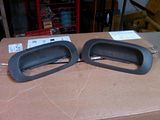 Glove Box.
$20 Plus Shipping
160 Degree Thermostat Brand New.
$10 Shipped
OEM Corner Lights.
$30 Shipped
OEM Intake.
$40 Plus Shipping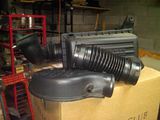 OEM Headlights.
$50 Plus Shipping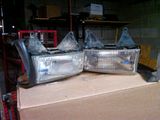 Haynes Book 87-96.
$20 Shipped
OEM Throttle Body Cracked.
$20 Shipped