Discussion Starter
·
#1
·
Picked up a clay bar kit earlier (Mother's California Gold) and tried it out. Bought it as suggested to remove the green paint on my fenders (see below). I used it as the box and a youtube demonstration had shown me.
1) Re-cleaned the surface with just water and a towel (I just washed it a couple days ago when got my wheels)
2) Sprayed the lubricant stuff on the area
3) kneaded the clay into a ball, flattened it into a disc shape
4) "Little to no pressure" slid the disc left to right across the surface, then I swapped to an up and down motion. Even tried small cirlces
5) Grabbed the supplied microfiber towel and wiped clean.
Nada.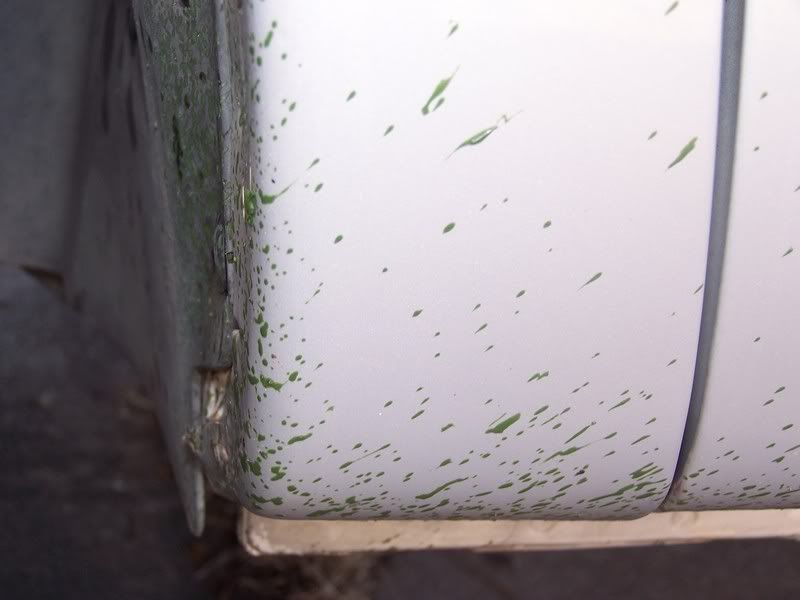 The clay did however get dirty. So it picked some crap up, but I saw no change in the specks. I also didnt notice a change in the before and after "plastic baggie test" I did on a spot on the hood. IMO it was equally rough, but my paint has never been near show quality.
Only other thing I can think to try would be to wet sand it off with 2000 or better paper and then buff the clear. Im afraid to though. Plus, I dont have a buffer.
That or try some paint thinner :nono: