Discussion Starter
·
#1
·
I know I'm about 15 years late to the party, but figured I'd lay out how I put an electric fan in my Dakota the other day.
First, take out your stupid, noisy, dumb, loud, MPG destroying, power robbing, constantly running even when it's not hot out engine driven "clutch" fan and go make a Chrysler engineer eat it.
Then, get on ebay, and buy an electric fan for a 1999 to 2003 Grand Cherokee. That's right, buy a fan from an older model Chrysler vehicle to replace the ancient turd in your slightly newer Chrysler vehicle. Make sure you also hit a junkyard or something and get the connector for it. I found one locally, but the GC had a hydraulic fan in it for some reason, and the connector I got was wired up with like 16g wire, which had to be replaced with 10g wire.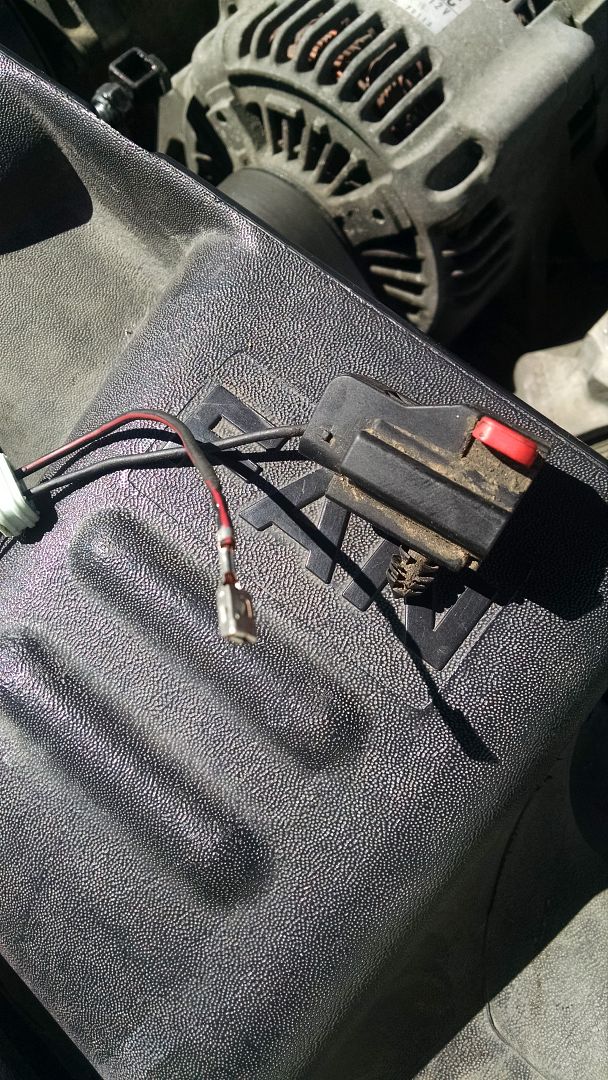 To fit the fan in the truck, and I forgot to photo this part, remove your upper shroud, and use a dremel to cut two slots in your lower shroud for the two lower tabs on the fan housing. Measure 8 times, cut once, or your fan will be crooked like mine. My truck will probably pull to the right on the highway now.
For the upper mounting tab, I made this hokey bracket, but it's solid.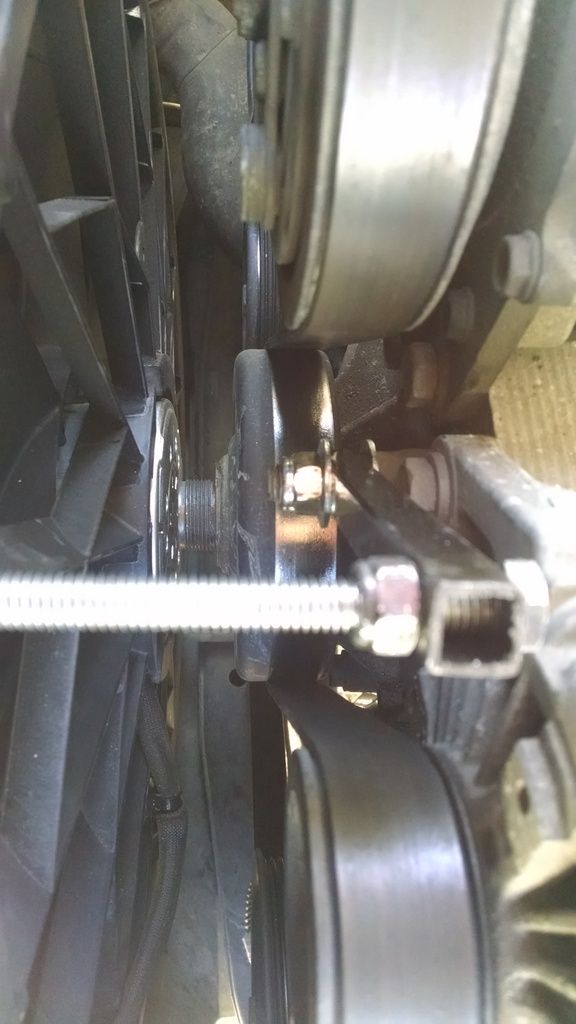 So now your fan is mounted. Easy part is done.