Over how many runs? Were they consistent enough to actually show a difference created from the power delivery, and not your driving? I cannot imagine changing such a minimal (and singular) variable being changed and documented over a series of track runs. It's hard enough to get verifiable data on a dyno.
Considering it was a 300 HP 305 pulling 5,500 lbs, 3.08 gears, 1,600 rpm converter, and had 275/50/R17 tires on it, shifting in drive @ 6,000 rpm it was dead consistent. I made dozens of passes in it at that time. The whole exhaust system was identical, Doug Thorley Tri-Y into 2 1/2" pipes into 2.5-3" y, into single 3" high flow cat, 3" piping, into a 3" single in/single out "turbo" muffler, dual 2 1/4" stock tailpipes.
This is what fed the exhaust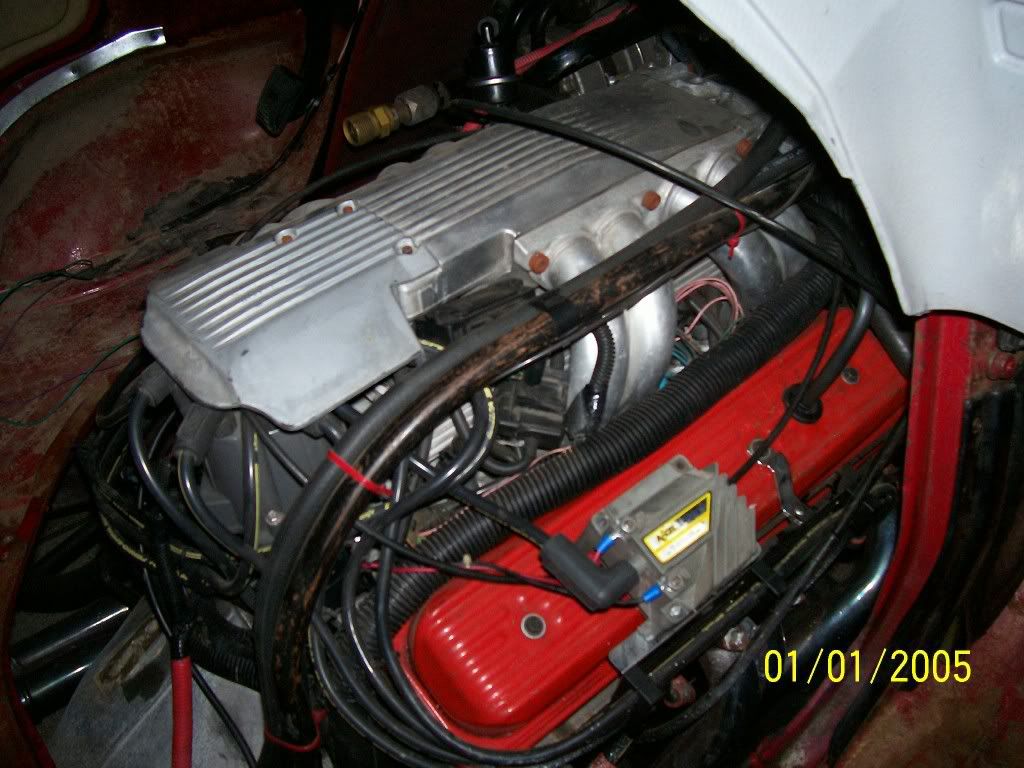 I always ran the 1/8 mile and ran very consistant 9.80s fully warmed up in cool weather, the Flowmaster piece cracked and started to leak, so I replaced it with a Magnaflow. Ran 9.70s consistantly after that. I run true duals now, but the very same magnaflow Y is installed on the Dakota.
This is my very best time slip from the 305 TPI in that configuration. The internals were all stock GM parts.