Bypassing the Voltage Regulator on a magnum motor
---
Subject pretty much says it all. Is there a way to bypass the voltage regulator in the ECM. Basically I have a retro intake on a magnum motor so I can run a carb set up but I want to keep the front accessory drive set up that the magnums have. I would like to keep the serpentine belt set up but still run a carb set up. Any advice on this?
Registered User
Join Date: Apr 2009
Location: Illinois
Vehicle: '99 Dakota R/T Club cab
Posts: 1,707
Mentioned: 0 Post(s)
Tagged: 0 Thread(s)
Quoted: 1 Post(s)
Yes, you can run an external (think 70s) regulator and it'll work fine. Wiring is pretty simple and strait forward.
---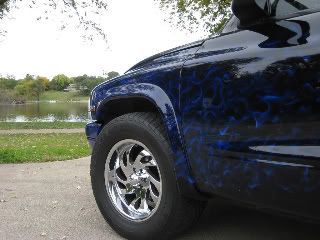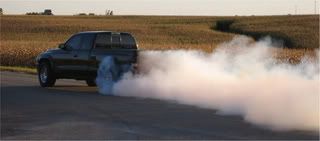 '99 Custom R/T --1.92 heads, m1 2bbl, 52mm f&b, Mike Leach headers, Mopar 2400 stall, 4.56 rear, Comp cams 210/220 cam, 1.6 roller rockers, K&N FIPK, SCT, MSD 6A, 24lbs injectors, APS trans, Flex-a-lite 180 fan, 100 shot of giggle gas. Best E.T. of 12.863@104.6
408,R3,Indy Heads,Twin66s
Join Date: Oct 2006
Location: Oxford, OH
Vehicle: 93 CC 2wd
Modifications: Bone Stock... check fQuick in signature
Posts: 2,743
Mentioned: 0 Post(s)
Tagged: 0 Thread(s)
Quoted: 0 Post(s)
---
"Never argue with an idiot, he will drag you down to his level and beat you with experience." -Unknown
Joe
'04 Altlantic Blue Durango Limited 4X4 Hemi
20" Chrome Ram Wheels
'04 Bright Silver Durango Limited 4X4 Hemi
Blue '93 CC Dak MS3XEFI 408 R3 Indy Heads Twin Turbos
My fQuick (Mods)
R3 Twin Turbo Build
MS3EFI
Link to current pic
513-Motorsports-LLC
Dang, its that easy? I figured it would be a huge pain to keep the magnum style alternator and rewire it to make it work. Thanks a ton guys I will have to work on this then.
Registered User
Join Date: Apr 2013
Location: Nebraska
Vehicle: 01 Dodge Ram 1500 4x4
Posts: 1
Mentioned: 0 Post(s)
Tagged: 0 Thread(s)
Quoted: 0 Post(s)
Hey, wondering if I could get your assistance on this….
I bought a 2000 Dodge Ram 1500
4x4 short box 5.9L quad cab….. 118k miles
Ive owned 6-8 of these and this is another yellow one I wanna make really nice:
Its gonna be a project, but want to install parts and use them to be able to say – this IS what I use!
Please advise how you can help….
MISC
Electric cooling fan conversion kit - any suggestions on brand(s)?
Electrical
New Starter Black chrome
HELP!:
New alternator black chrome – 16 volt upgrade (need help) -110-130 AMP Direct fit
- bypass the regulator in the ECM and used an EXTERNAL
regulator - so I can install an Adjustable (911-02r) regulator to charge my 16 Volt
battery. (The my battery has a 12v and 16v terminal.)
The oem neg cab has three wires, one small one to frame, and two other very small body grounds.
Im NEED to ground my 16v battery with a large ground to frame, and to medium grounds to the body / engine.
The oem POS + cable has two wires, one to the fuse box / power supply, and one larger one going across to starter terminal.
Im planning to run a Larger YELLOW fine strand cable to the starter from the 16 volt battery terminal.
Im planning to run a MED RED fine strand cable to the power supply from the 12 volt terminal on the battery.
(once I confirm the ECM & injection system can handle the 16v+ - Id like to convert the whole truck over.)
All of the electric motors, etc will handle it, just need to worry about other things……. first
I know the starter will be faster, and last longer…… I know if I can run the ignition on 16v I'll get more power and performance….
SO, any ideas on getting an alternator mounted on this truck, to charge the 16v AGM battery ?????[reply] 911-04r is an adjustable regulator from Transpo Electronics
Approx 19.25v max is idea. Im thinking 110 – 130a will be enough, even with amps, and added lighting.
Current load will be OEM, but will add a stereo / amp on the 16 volt side in the future.
Maybe instructions to wire in a 911-02r? adjustable regulator….
Im ok if the battery light comes on and stays on….)
I NEED 18.75-19.25 VOLTS……..
IF you can or will build a wiring kit and a diagram – I will buy it!
If you can make Premium cables Ill buy them.
I DO want to use dual Tsunami Volt digital battery terminal ends (Gold or Silver)
Lights
Premium Oem fog light replacements (sport) Vision
BRIGHTEST headlamp bulbs available (sport pkg) 2 bulbs per side h/l
Premium LED (plasma) for interior and exterior bulbs
Also need instructions to wire the headlights so that both high and low beams work on HIGH, I know this involved installing a diode (which one) in the wiring to the bulbs?
Also wire fog lamps so they work on High & Low beams
DudLee Brennfoerder
partsmore@gmail.com
4022241032
Posting Rules

You may post new threads

You may post replies

You may not post attachments

You may not edit your posts

---

HTML code is Off

---