Guest
Posts: n/a
Mentioned: Post(s)
Tagged: Thread(s)
Quoted: Post(s)
Front End Vibration...
---
I'm not a gear head so bear with me...while driving down a straight away my 01 Durango 4x4 began vibrating in the front end of the truck. It felt almost like my tire had gone flat but nope! I pulled into a parking lot, engaged the 4WD and the problem stopped momentarily until I put it back in 2WD. This happened once before after trying to engage the 4WD (high), but stopped after about 20ft of driving. It almost feels like the 4WD is partially engaging for no reason...ever heard of anything like this?

Kam Kelly (aka. dumb blonde durango)
Back in black
Join Date: Aug 2005
Location: Richmond, VA
Vehicle: None
Posts: 18,381
Mentioned: 0 Post(s)
Tagged: 0 Thread(s)
Quoted: 0 Post(s)
im not sure what the problem is...but i noticed you are in VA, was just curious what part?
sorry i couldnt help, im sure somebody will chime in be able to help you out though :biggthump
---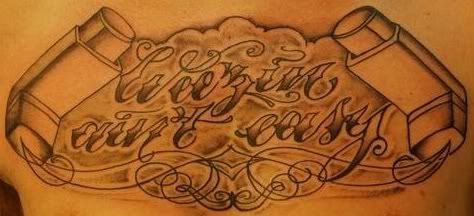 ...................
Join Date: Aug 2005
Location: Greer, SC
Vehicle: 00 dakota CC 98 dakota RC
Modifications: ..........
Posts: 7,610
Mentioned: 0 Post(s)
Tagged: 0 Thread(s)
Quoted: 0 Post(s)
im not to sure of the fix to this but i say have your Balljoints checked, this will also make it shake if one is bad or so, and if one is then it can mess up some parts in your steering and get more costly to fix.
I bleed MOPAR!!!!!!!!!!!!
hard to tell without actually looking but like stated before check balljoints, hub bearings.

if the vibration goes away when your speed is increased then I would recommend a balance and rotate of your itres.

Def need to get looked at soon when it comes to balljoints lives are at stake.
Kevin
---
'98 Dakota 4x2 3.9L, 5Spd-just bought
Clear corners, Cragar Blacked out Soft 8 rims with 245/75R16's, Hurst shifter,Flowmaster cat back system....
'71 Demon-too many mods to list!
Posting Rules

You may post new threads

You may post replies

You may not post attachments

You may not edit your posts

---

HTML code is Off

---